Jenny Wildi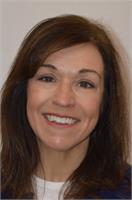 Jenny has been a personal trainer for 15 years and she is the original creator of Capel Gym.
She's qualified at level 4 (weight management specialism) and in GP referrals.
She is a strong advocate of strength, core and mobility training for health and longevity for both men and women.
She runs regular weight loss classes, which have proved very successful for many clients who not only want to get fit but to get slimmer.
Jenny Wildi instructs the following: